When can we travel abroad? This is one of the main questions travellers have in mind when it comes to the rules around the Covid-era. To help you more about this subject, we have gathered the latest information regarding your travel plans.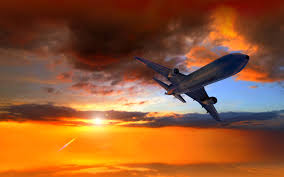 As countries reopen, many are implementing "travel corridors" which is an agreement between cooperating countries that let their citizens freely travel between those countries. This is in the hopes that it kicks off tourism again and help their economies rebound.
Canada and Mexico
All nonessential travel between Canada, the United States and Mexico remains prohibited. Border closures are still implemented in those countries.
Canada
The country has shut its borders. However, Canadians who want to go back to the country, approved workers and family member, permanent resident, and people under registered under Canada's Indian Act can travel back to Canada.
The Caribbean
The Caribbean has reported a relatively low case of COVID cases. The Dominican Republic has the highest to date, but Aruba, the Bahamas and the Cayman Islands have reported with lower numbers with tens or low hundreds. Since there is still a high concern of stopping transmission which includes traveller transmission, seaports and airports have been closed across the Caribbean and will resume on a country-by-country basis.
St Bart's
St Bart's has reopened its airport and has welcomed travellers from all countries. However, travellers need to produce negative COVID-19 test results 72 hours before arrival. Travellers with no prior test will take it upon arrival and quarantine at your hotel until the results are given.